Information in English
Our practice doesn't accept new patients for the time being.
Due to the Corona measures we do NOT have walk-in consultations, only by appointment.
If you have questions call or mail us.
A facemask is mandatory when you enter the practice.
For information on corona go to https://www.rivm.nl/en/novel-coronavirus-covid-19

What you can do to prevent the spread of COVID-19:
Wash your hands with soap regularly
Cough and sneeze on the inside of your elbow
Use paper tissues
No handshaking
Stay at home with symptoms of the common cold or flu
Limit social contacts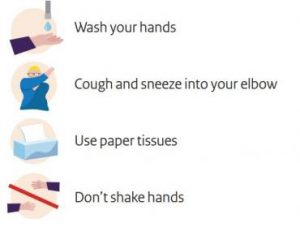 EMERGENCIES
In case of a life threathening situation call 112.
During office hours (Monday through Friday from 08:00 – 17:00hrs you can call the practice 020 6182560
Out of office hours you can call the huisartsenpost (out of office huisarts) at 088 00 30 600
If you have an injury or require other urgent medical attention, you may come directly to the practice. If possible call ahead it will enable the doctor to be prepared for your arrival.
CONSULTATION
Due to Corona measures, no walk in consultations for the time being
Consultation by appointment
An appointment can be made by calling the asisstant. No online webagenda available for the time being.
We request you not to e-mail for an appointment.
Dr. Dana Acherman            Monday, Tuesday, Wednessday and Thursday (temporarily no evening appointments)
Dr. Ruth Woertman            Monday, Wednesday, Thursday and Friday
Dr. Anouk van Lelyveld       Monday Tuesday and Friday  (temporarily no evening appointments)
In order to help you as good as possible you may be asked some additional questions. Our staff is highly trustworthy and professional, we take your problems seriously and respect all rules of medical privacy. No patient information is shared outside the practice.
Telephone consultation
If you wish to speak to the physician directly, please let the assistant know the doctor will call you back in the afternoon between 12:00 and 14:00
E-mail consultation can be used to when you have a question that does not require immediate action and for the interpretation of test result